Boost your customer engagement
Connect and assist your customers with co-browsing, audio and video communication securely from your website or app with our on-premise solution.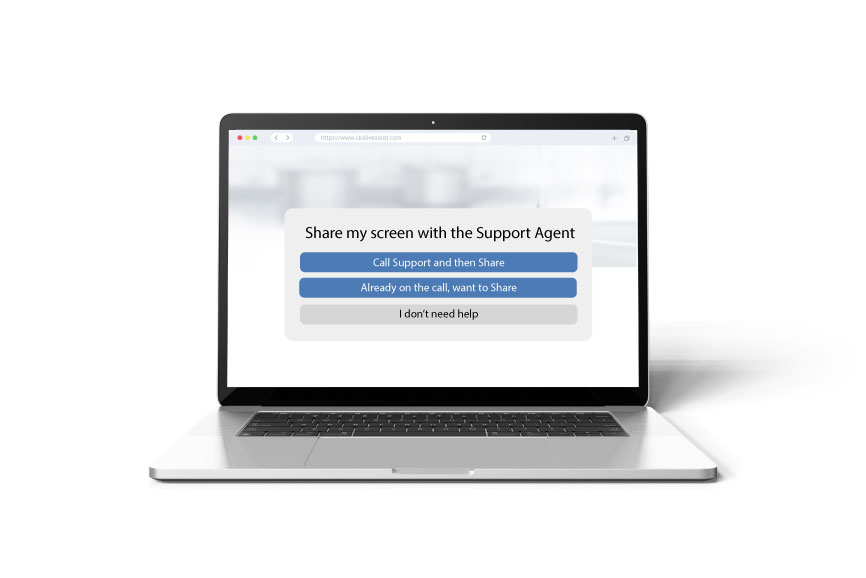 The solution that allows agents and customers to collaborate in real-time. Users can Co-browse by allowing the agent to guide them on your website or app while having an audio & video conversation.
With co-browsing you can help your customers to fill out forms, navigate on your website, find the right page or product, buy a product or service, demonstrate features of a device or app and much more.
It's never been easier to show and tell your customers directly from your site.
Integrate CBA Live Assist with the third-party apps you already use.
CBA Live Assist is CISCO Certified and Avaya Compliant. Our solution has been tested to make sure the transition is seamless.
If you are using another third-party app our engineers will help you integrate our on-premise solution to your environment to make it a breeze.