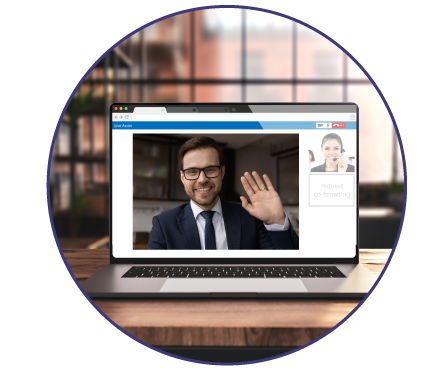 The on-prem customer service solution that allows agents and customers to collaborate in real-time.
You can start a co-browsing session while having an audio & video conversation. This allows you to help your customers in real-time to fill out forms, navigate on your website, find the right product or page, make a purchase or demonstrate features of a device or app.
It's never been easier to show and tell your customers directly from your site.
Get more info about CBA Live Assist on-prem and see the benefits.